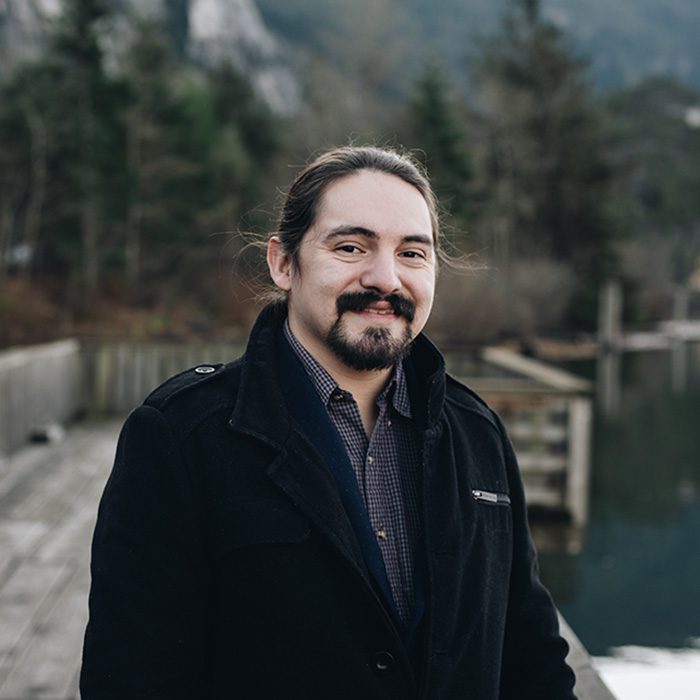 Swo-wo Billy (Chen̓áx̱wtn)
Swu7wu Billy is a descendant from the Sḵwx̱wú7mesh and Lil̓wát peoples, He's from a small village named Wíw̓ḵ'em which is in the town of Squamish along side the Sḵwx̱wú7mesh staḵw (Squamish river). He has had the honor of instructing both the Sḵwx̱wú7mesh Immersion Certificate and Diploma programs that have been offered through Simon Fraser University that were offered between 2018-2021.
Swu7wu has had a passion for indigenous language and culture his whole life. His dream is to create a world where his smén̓hem (descendants) wont have to fight to learn their language or culture as both the ancestors and the current generations have had to.